Products
Welcome to our product page. Below are four main product categories which we have a long and proven track record in supplying to major companies & contract firms throughout Africa and the rest of the world.
We continually examine the needs of our customers and core markets in order to improve existing product types and develop new partnerships.
Please click on an item for more information. This is a selection of the products we can supply, please contact us if you cannot a specific product in which you are interested:
Product categories:
Transmission & Distribution ( Overhead lines)
Telecommunication installation
Chemicals ~ Detergents & Disinfectants
ELECTRICITY GENERATION
Power station supplies..In 2005 we were asked to partner with a specialised and established contract firm who offer a re-fit service or replacement products to over 30 power stations. Since that time we have been regularly supplying the following, but are not limited to, panel switchgear, circuit breakers, boiler house supplies, cable fitting kits, valves and oil distribution and transfer pumps (see below) motors and many other related services and replacement products.
BRANDS INCLUDE: ABB, 3M, SCHNEIDER, ALLWEILER, ROTAREX, SELFA, ETNA, BONDIOLI, LEWIS pumps, VICKERS, Dresser Roots, CASAPPA, Hazleton, REXROTH, Bucher Gear pumps, Phoenix Pumps, SIEMENS, WHEELER PIMPS, IMO, BORNEMANN, MONO, KSB, ROTAREX, STEM Thermostats, MEGGITT Sensing, Lodge Ignition, Davis Derby, KC Controls, Kempston Controls, Aerco, FC Lane, and many others..FOCUS ON ALLWEILER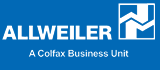 Allweiler Pumps have been produced in Germany for 140 years, making them one of the oldest pump manufacturers in Europe and worldwide. Innovative designs and technology have made them recognised leaders in pump manufacturing.
Allweiler pumps offer a wide range of usage:
Unloading, transfer and forwarding stations
Industrial burner systems
Fuel and water injection into gas turbines
Fuel feeding
Injection, lube-oil, lifting, sealing-oil and coolant pumps
Flue gas desulfurization.
ALLWEILER has a complete line of products that provides its
customers with the safest and most efficient solutions for all types
of applications. The product line includes Two and Three-Spindle
Screw Pumps, Centrifugal Pumps, Propeller Pumps, Progressing
Cavity Pumps, Peristaltic Pumps and Macerators. The pump series
includes vertical pumps, block units, pumps with magnet drive,
immersed pumps, pumps for very thick liquids as well as pumped solids
and multi-stage pumps for high pump heads. ALLWEILER pumps can
be used individually or installed in a series.
ALLWEILER pumps and systems are known among worldwide users seeking intelligent solutions, products of the highest possible quality and reliable service.
We design and build bespoke base plates and frames for Allweiler pumps here in the UK.
TRANSMISSION AND DISTRIBUTION – OVERHEAD LINES
Our experience and range of products in this market is extensive. Below is a selection of categories from which we have provided products to utilities and power distribution companies, agents and contractors throughout the globe..ABC FittingsACS, Copper, and Aluminium cables and wires.
OHL and UG fittings and heat shrink closures
Compression Connectors and Tooling
Full range of overhead transmission line fittings, materials and hardware.
Linesmen tools (fibre glass pole sets – hot sticks, safety belts, lifting gear, and wooden extension ladders – please see the link below.
Switchgear and protection
Earthing
Test instruments
Fuses
We act as official export agents for several companies and partner with the following leading brands:SICAME, SBI Connectors, CATU, BURNDY, Hepworth, CTL, HUBBEL, CLYDESDALE, RETIS, WT Henley, Band-It, 3M, Siemens, ABB, TYCO, Globe Ladders, Custom Composites, SIBA, Copper Cable Co, PLP, Lumpi-Berndorf, SWEDWIRE, Protecta, Fluke, Rexel, Lodge, Meggitt, Tyco, Malico, Chauvin Arnoux, CEMBRE, Harting.
Manufactured from Douglas Fir or Hemlock. With wire reinforced stiles on sizes 18ft and over (smaller sizes on request). Tie barred at intervals – every rung on request. Timber or aluminum rungs. Push up or rope operated available. Rubber safety feet also available. Security etching available. Varnished on request. Made in the UK, sold throughout the world. We have manufactured, sold and shipped thousands of wooden ladders to various utilities throughout Africa, Europe, Middle East and Malaysia.
TELECOMMUNICATION INSTALLATION
Since the 1990′s we have been supplying Telecommunication line & fittings for installation projects and upgrades throughout Europe and Africa. Always looking for the latest product developments, today we partner with some of the leading brands such as TE Connectivity and ADC KHRONE, as well as producing a range of overhead telecom line fittings and hardware materials at our ISO approved European factory.
We can supply, as single items or as a package, but are not limited to, TE line closures and accessories, cable and wires, connectors, band-it tools, overhead telecom line hardware and fittings, tools and test equipment, as well as a variety of cabinets, block terminals and connections.FOCUS on TE Connectivity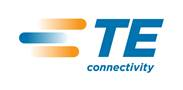 Ltd. (formally TYCO) design and manufacturer highly engineered solutions that connect and protect data and power. TE have a range of products in place in over 150 countries. TE telecommunication solutions consist of a variety of products that seal, connect and protect the outside plant telephone network. The Telecom Network group also offers a range of copper transmission enhancement systems and a range of fibre optic management systems for the access network.
NOW available is the ADC KRONHE product range.
FIBER CLOSURES
TE fiber closures combine proven
fiber management with highly reliable
sealing systems — able to withstand harsh
condition and designed for future expansion
and upgrades.
TRAC Aerial Closures.
Joint Closure System for Pressurized Copper Telephone Networks (XAGA 1000)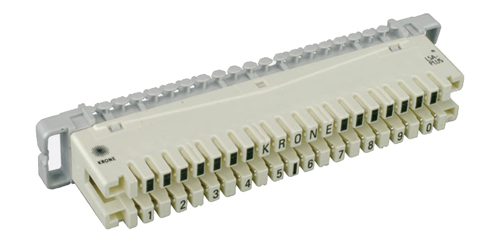 MJC mechanical closures
Range of in-line closures and accessories
CHEMICALS ~ DETERGENTS & DISINFECTANTS
We have 20 years experience supplying a range of the highest quality chemicals for producing detergents, disinfectants, and general cleaning products to hospitals, ports and the commercial sector of West Africa.We can supply single pallets or full container loads (drums and IBCs) of the following chemicals :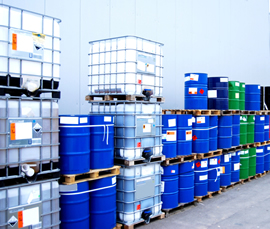 - Active Detergent Concentrate
- Antiseptic Concentrate
- Disinfectant Concentrate
- SLES 70
- Toluene
- Formaldehyde
- Soaps
- Dyes and additives
- Industrial cleaning products for ports and roads (degreasers)
- General surfactants
FIBER OPTIC CABLES
non-armoured, ADSS aerial, distribution hubs / cabinets / splitter cabinets. Joint Closures. FO DP Boxes. ODF Shelves. Splitters. Subscriber boxes. FO cable blowing equipment
All products manufactured to all recognised standards home and abroad.
We will gladly source and supply new products according to customers
wishes.
Please do not hesitate to contact us with your requirements.
We are always looking to build new relationships and partner with producers of quality products who are interested in promoting their goods in developing markets such as Ghana.